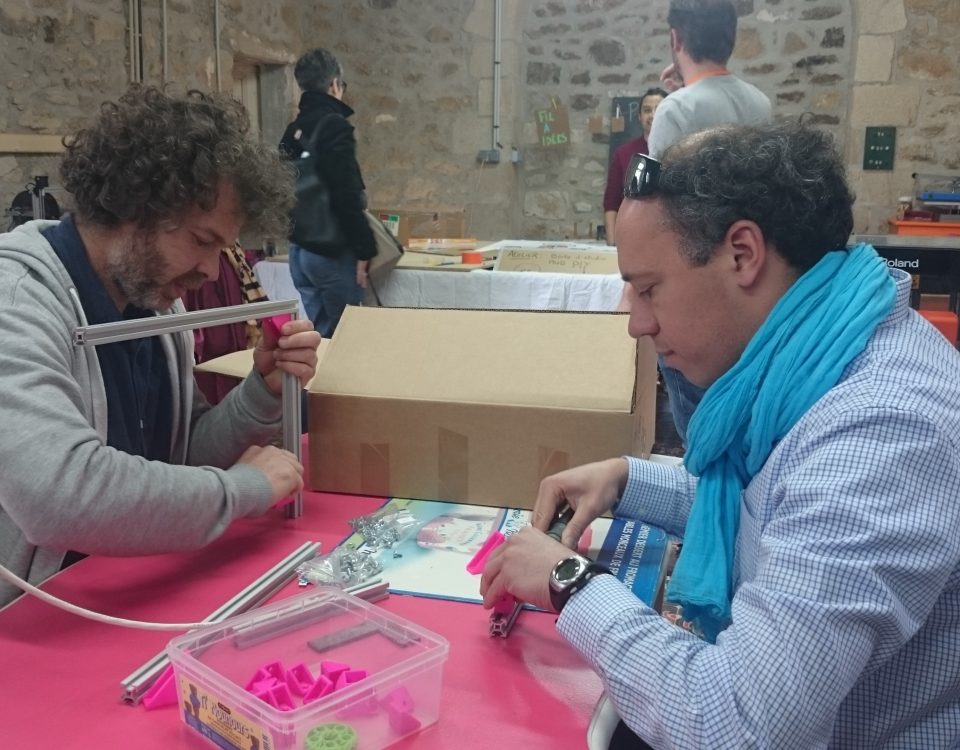 It's a craftwork and knowledge sharing place .
A fab lab (fabrication laboratory) is a public place where all kind of tools are available , especially computer-controlled machinery , to conceive and make all kinds of objects .
A fab lab is also a knowledge sharing place where anyone, independently of their knowledge and means, can use the available machines to realize commercial , personal or school projects .
who's concerned by la FABrique du Loch ?
To anyone with a project, be it small or huge, easy or hard.
To anyone wishing to learn how to use a soldering iron, a 3D printer, a laser cutter and many more.
To companies and start-ups wishing to make a project or to have a workspace to grow and collaborate.
To independent workers seeking an open plan.
To people wishing to learn to use our computer-controlled machinery.
To schools wishing to make a project..
The Fab Charter
In order to be called a « FabLab », the structure must respect the Fab Charter, as described by the MIT.
Fablabs are gathered as a worldwide network of local laboratories. they make creation possible by letting the public use computer-controlled tools.
You can use the lab to make almost anything (as long as this doesn't harm anyone). You must learn to make it by yourself and must share the lab with other people.
Training in the fab lab is based upon projects and peer-to-peer learning. You must take part in the pooling of knowledge and other user's training.
You're responsible of :
Security : working without breaking the machines and putting others in danger.
Cleanliness : leaving the lab cleaner than when you arrived.
Continuity : insuring maintenance, reperations, providing material and report incidents.
Concepts and process developed inside a fabl lab must stay reusable at a personnal level. On the other hand, you can either protect it the way you like or make it open source.
Commercial activities may happens inside a fab lab, but they mustn't be an obstacle to the open access. They must develop beyond the lab rather than inside it and in turn benefit makers, labs, and the networks that contributed to its success.