Our Machines
La FABrique du Loch offers a great variety of digital tools and machine in order for you to build your most ambitious and craziest projects! Here are some of the machines we offer :
Open Maker Prusa i3
Type : 3D Printer
Additive manufacturing with layers from 0.1 to 0.3 mm with PLA (corn starch) or ABS (Lego) Machine modified by Xavier Hinault from Créafab and then improved in La Fabrique Du Loch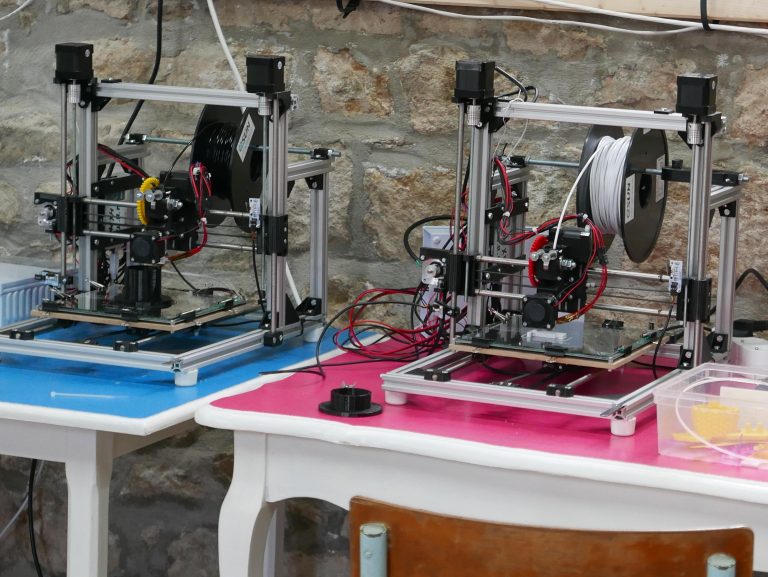 Robotseed
Often used for the cutting or engraving of wood and plexiglass, the laser cutter cut the material by burning it. The standard manipulation of the laser cutter requires a little training that la FABrique du Loch often offers.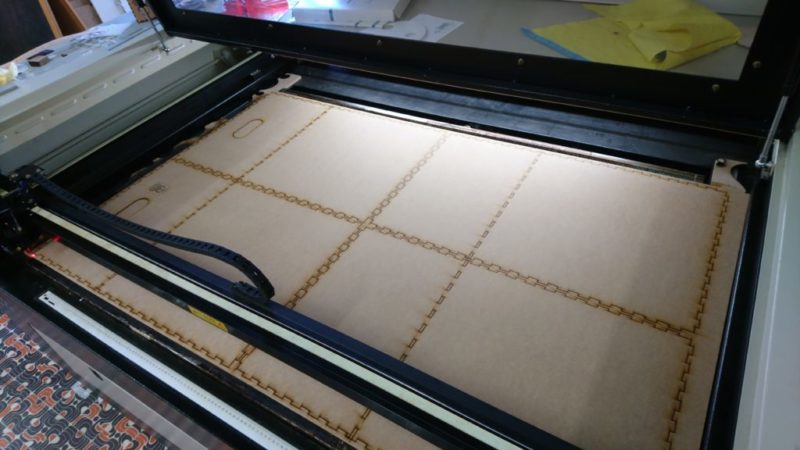 GCC Expert II lx 24
The plotter cutting allows the cutting of vinyl, flex or flexible cardboard from a digital file.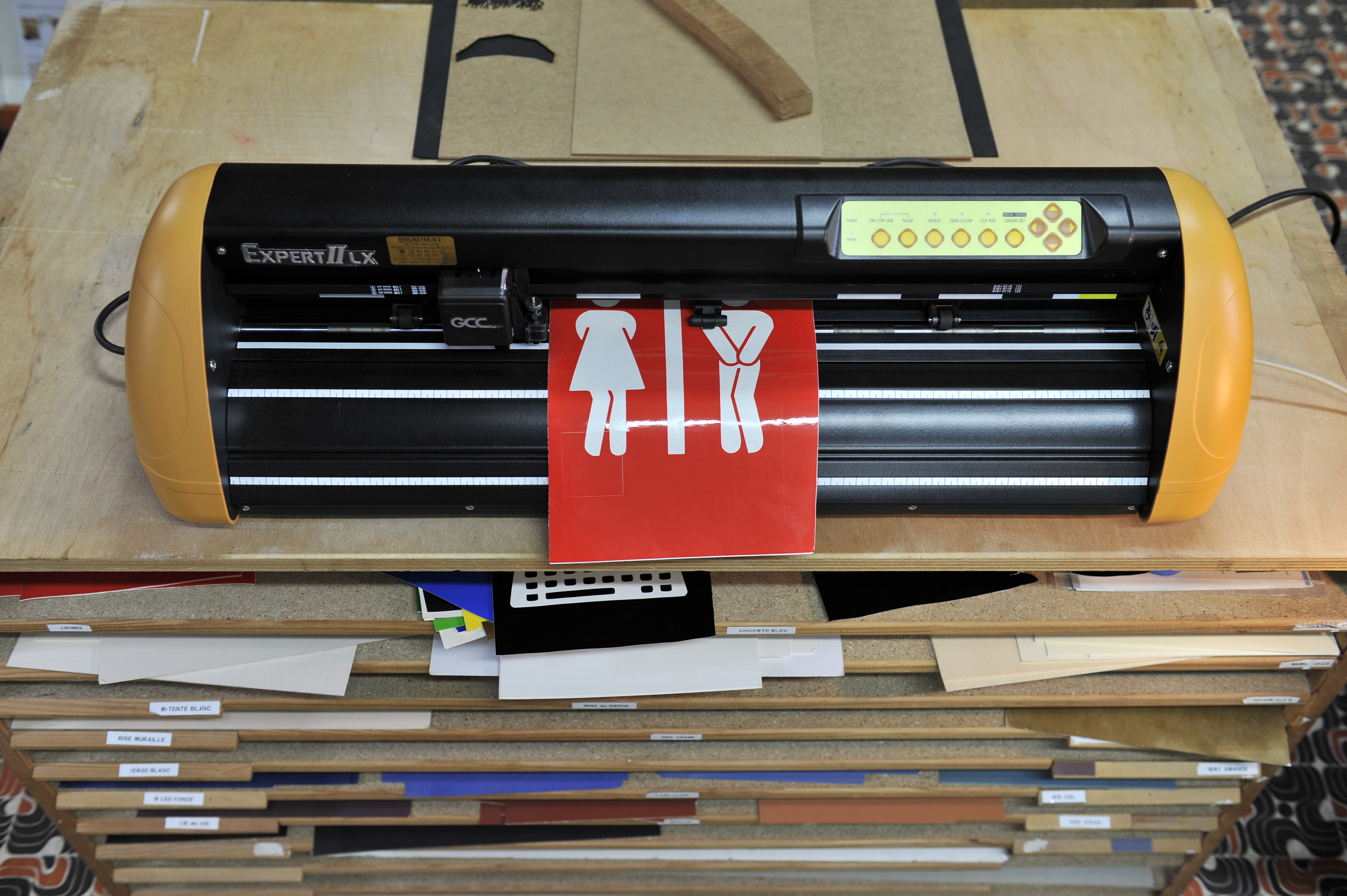 SYD Master TC550
The lathe allows you to work on any type of metal by spinning it on itself.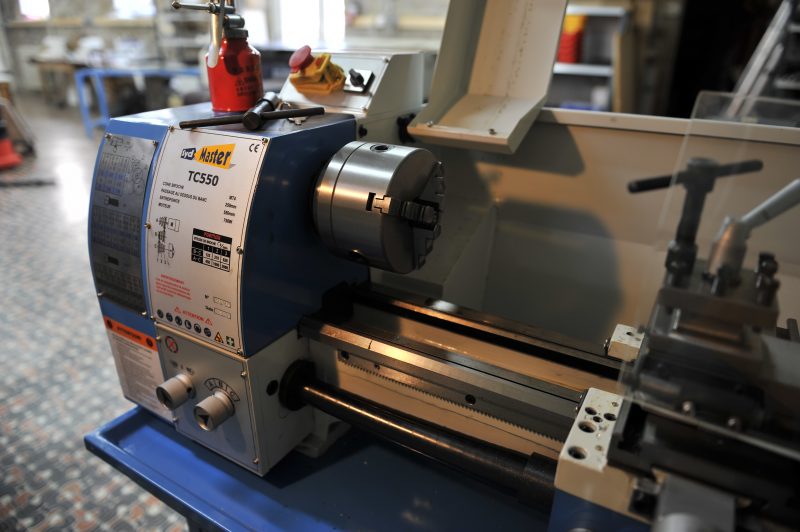 Roland SRM-20
A small mill, the Roland can work on wood, on resin, on wax and other soft materials. Metals are not supported by this machine.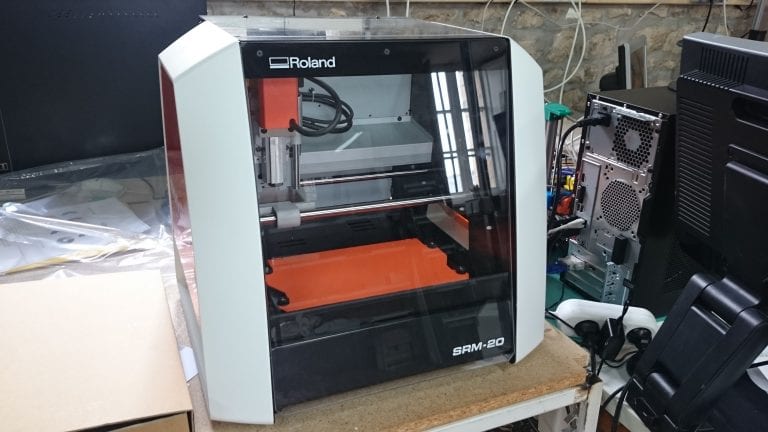 Silvercrest SON90A1
This machine allows you to cut and oversew one or two clothes in a single operation.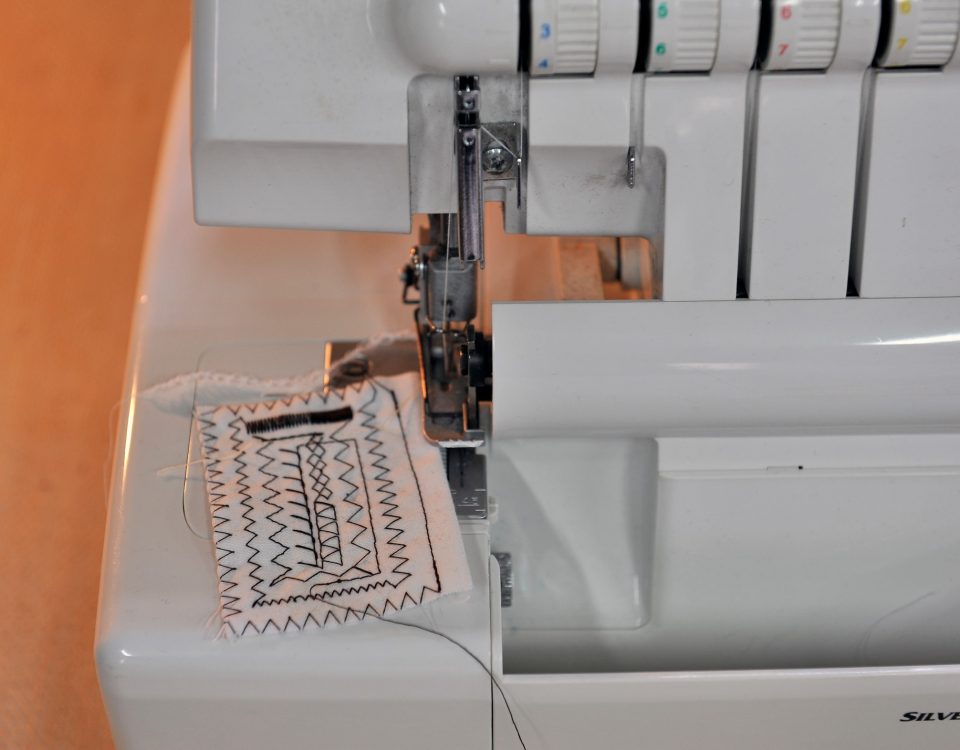 Brother innovis V3 NV800E
This machine embroids on a fabric from a digital file.